Cedarhill Farm has hosted great instructors and trainers from all over the U.S. They have included: Danny Robertshaw, Ron Danta, Jack Towell, Daniel & Cathy Geitner, George Wallace, Pat Dodson, Shelby French, Jeannie Smith, Martha & Armand Chenelle, Joey Darby, Don Stewart, Scott Hoffsetter, Bernie Traurig,Lynn Forgione and Bob Brawley. Our goal is to constantly learn new approaches that improve our riding and horsemanship.
Upcoming Clinic Dates –
•Mike Henaghan -January 2019- TBD
•Jeannie Smith (IEA Clinic & Tryouts) – TBD
•Cricket Morris (IEA Clinic) – TBD
•Lynn Forgione (IEA Clinic & Tryouts) – TBD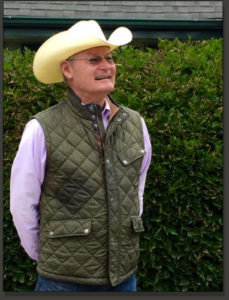 Mike Henaghan is a world-class show jumping professional. A respected horseman; some of his notable students have been Allison (Firestone) Robitaille, Beezie Madden, Darren Graziano and Ray Texel. Ray Texel was the youngest rider to win the AHSA (USEF) medal finals and the ASPCA Maclay finals in the same year. Mike has also coached many individuals to top national awards in the junior and pony hunter ranks. An incredible teacher, from the fundamentals to Grand Prix, if you are unable to ride in the clinic, come Audit.  You'll be amazed by what you can learn by watching!
We will offer three clinic days and give preference to riders who ride in all three. We will also give preference to Cedarhill Riders. The first day will concentrate on flat work, the second on gymnastics, and the third day will be putting the first two days together for course work.
There will be 3 sections with a maximum of 6 riders in each section. The cost for the 3 day clinic is $750 or $300/day.  There is no audit fee Cedarhill riders and their families. For all others; the Audit Fee is $50/day or $100/clinic.   Go to Sign Up Genius under Events to sign up, or email Andrea@Cedarhillfarminc.com  This would be a GREAT Christmas present!