Cedarhill Farm has hosted great instructors and trainers from all over the U.S. They have included: Danny Robertshaw, Ron Danta, Jack Towell, Daniel & Cathy Geitner, George Wallace, Pat Dodson, Shelby French, Jeannie Smith, Martha & Armand Chenelle, Joey Darby, Don Stewart, Scott Hoffsetter, Bernie Traurig,Lynn Forgione and Bob Brawley. Our goal is to constantly learn new approaches that improve our riding and horsemanship.
Upcoming Clinic Dates –
•Jeannie Smith (IEA Clinic & Tryouts) – June 22-24
•Cricket Morris (IEA Clinic) – July 10-11
•Lynn Forgione (IEA Clinic & Tryouts) – August 16-18
•Bob Brawley of Flower Mount, TX – Dates – Winter 2017 TBD
•Martha Chenelle of Hebron, CT -Dates- Winter 2017 TBD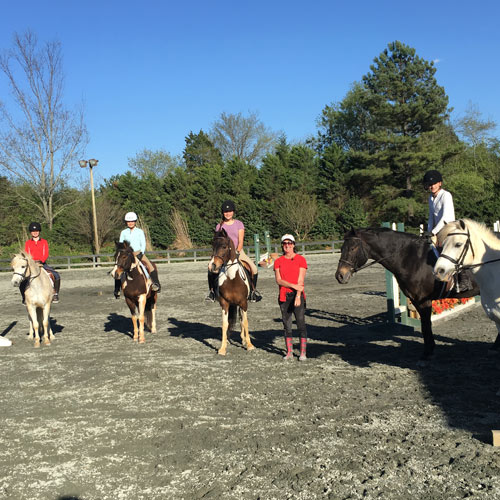 We will offer intermediate cross rail level and above. Your rider will have the option of doing one, two or three days of the clinic. Bob Brawley has over 30 years of experience on the hunter jumper circuit. His dynamic career has been vast and hugely successful. He originated showing and training under the guidance of his mother, Judy Brawley in Oregon. Together they ran a show barn that included a string of hunters, jumpers, youth and amateurs. Bob is known for his classic style, quality horsemanship, and unwavering attention to detail; all of which he easily and effortlessly conveys to his students and horses, giving them the ability to have confident, fun and successful show career. He does a great job communicating to the riders the importance of where they are and need to be doing, as well as why. This will be his seventh year coming to Cedarhill.
Our clinics are normally set up in 1 ½ to 2 hr sessions with 6 to 8 riders per group of compatible ages and levels. We try to have levels divided by fence height- Cross-rails- 2′, 2'6, 3′, and 3'6 as well as green and made horses. Contact us for more specific information regarding dates and rates.
Call  704 965 8798 or email Andrea to get signed up!