Cedarhill offers four levels of camps every summer in addition to our regular lesson program.  Camps run from 9am-3pm Monday – Friday.  Whether your child has never ridden or has lots of experience Cedarhill has a camp for you!  Five days of saddle time and horsemanship with qualified instructors and safe lesson horses will get your rider to the next level.
Horsemasters Camp   2018 Dates: June 18-22, June 25-29, July 9-13,  July 23-27,  Aug 6-10,  Aug 13-17     Cost:$500.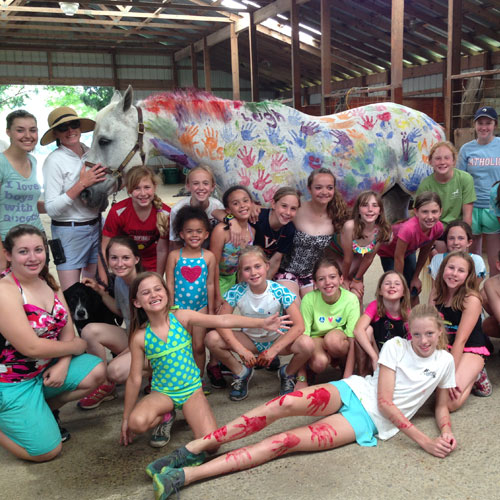 Geared towards students with little to no experience around horses.  Our goal is to provide a well-rounded introduction to equestrian sport.  Riders will learn to catch, groom, tack, and ride.  In addition our instructors will provide an overview of equipment, horse anatomy, breeds, colors, markings, etc.  We finish of the week with a horse show so the new riders can show of their newly acquired skills.
Showmanship Camp   2018 Date: June 11-15  Cost:$575.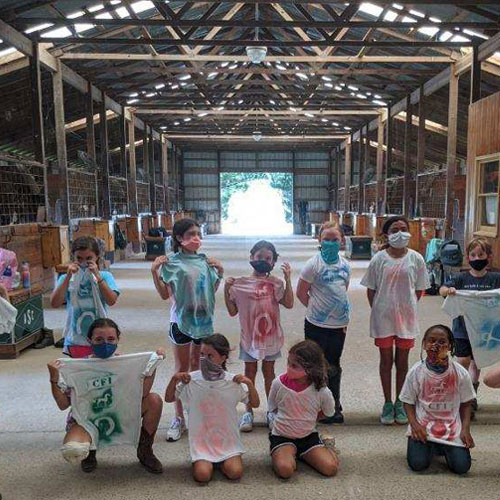 Geared towards students learning to canter and jump.  Not only will your rider spend quality time in the ring but also trail ride and travel off the farm with their mount.  We will expand on horsemanship including wrapping, loading, and trimming to name a few.  You will see a change in your rider's strength, balance and confidence after this week of hard work and fun.
Intermediate Camp 2018 Date: July 16-20 Cost:$625.
Riders must be cantering and jumping cross-rails.   Not only will we spend time at home expanding skills but riders will do an off the farm trial ride where many will gallop for the first time, lesson off the farm, have the opportunity to jump cross country and take their horse or pony swimming!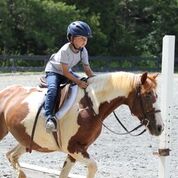 This provides a chance for hunter/jumper riders to experience different equestrian disciplines such as vaulting, cross country, dressage, reining, saddle seat, etc.  Not only will this camp expand your riders knowledge of equestrian sports but help them understand balance and feel in their own riding. This camp is the highlight of the summer for any equestrian.
Advanced Camp 2018 Date: July 9-13 Cost $675.
Open to all riders cantering courses 2′ and higher. Camp will include a day at the ARC, 2 days of Cricket Morris clinic, and two days of off the farm travel to neighboring facilities.  Camp is geared towards learning how to look at a course, recognize the tests being asked, and apply skills to answer those tests.  Camp leads into the PSJ C show (not included) at Highfield's Event Center in Aiken.  A great opportunity to use the skills learned throughout the week in the show ring.
Come spend your summer with us!  We will share our love of the sport and our passion of the animals with your young equestrian.  Cedarhill Farm is a great facility with wonderful horses, ponies, and a friendly knowledgeable staff.  For more information  give us a call 704-843-5944, or stop by for a visit and tour 2620 Waxhaw-Marvin Rd.  We would love to see you!!
Click here for  Cedarhill 2018 Summer Camp Registration Form 
Click here for our Release/Medical Form – you only need to fill the bottom portion and sign when accompanied with Camp Registration form.